Diary of a Speedway Kid
£

10.00 On Sale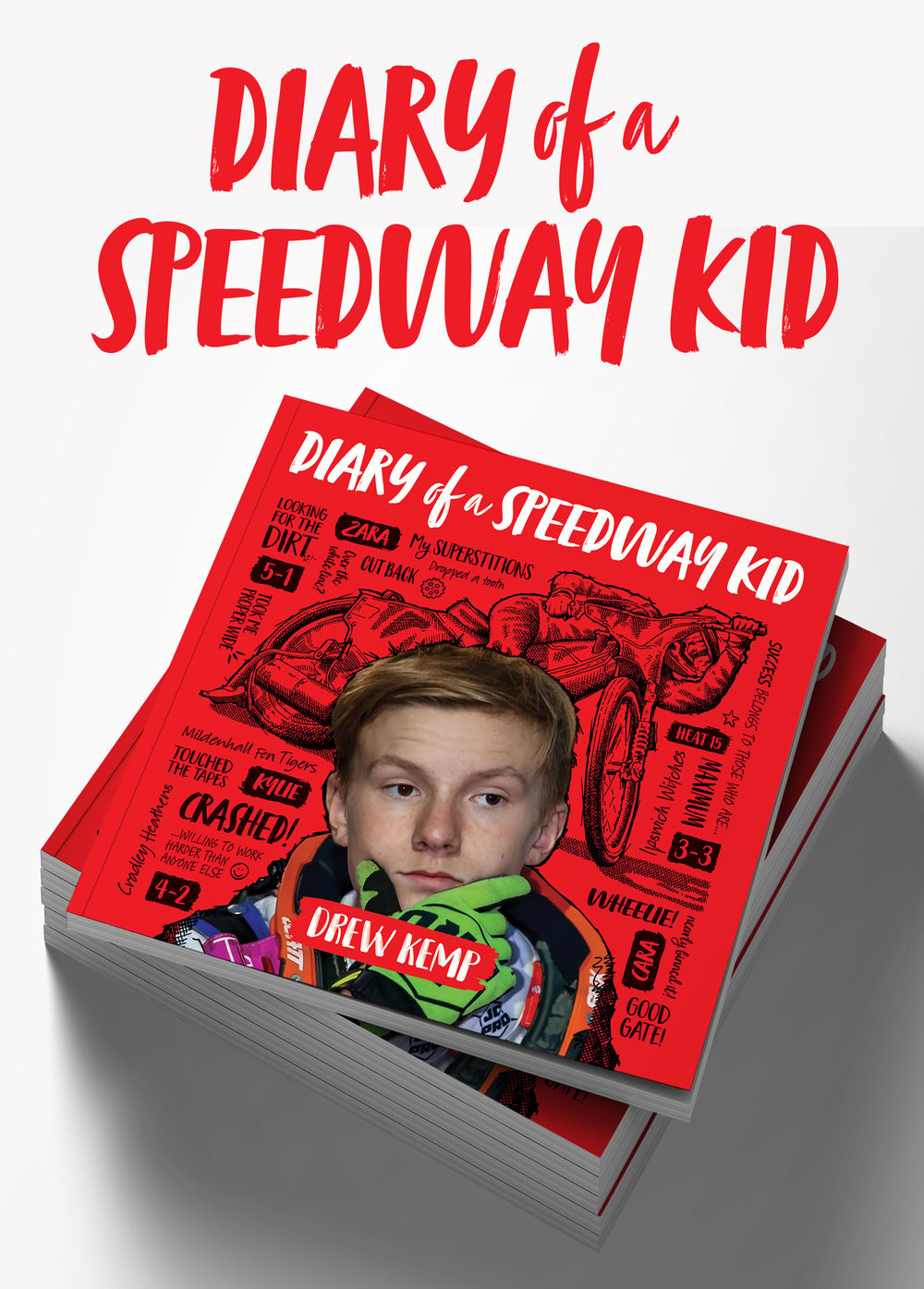 WHEN 2018 began, Drew Kemp was an ordinary 15-year-old kid with an extraordinary talent and an incredible adventure in front of him.
By day his journey to and from school - where he studied for his exams, was punctuated by wheelies on his pushbike. While by night, he pulled on his kevlars to join the grown-ups racing a 500cc speedway bike at speeds of up to 60mph with one fixed gear and no brakes!
This is the story of his first season in British League racing, from the elation of scoring a maximum in his opening match for Mildenhall Fen Tigers, to the disappointment of crashing out when tipped for a podium place at the National League Riders' Championship final.
From the setback of failing to score in his higher league debut for home town club Ipswich, to the delight of a thrilling fourteen point score for the Witches just a week later.
Drew made an immediate impact and has quickly become one of the most exciting young British riders in the sport, his year culminated in being named Young Sports Personality of the Year at the Suffolk Sports Awards.
Drew Kemp makes no secret of his desire to be world champion, this is where the long journey to realise that ambition begins - this is the diary of a speedway kid.
This 128-page book documents Drew Kemp's action-packed first full season in speedway. Riding for Mildenhall, Cradley and Ipswich, the ups and downs of Drew's 58 meetings in 2018 are chronicled and lavishly illustrated with over 200 photographs.
Renowned speedway writer and Speedway Star scribe Peter Oakes described the book as simply "Brilliant!"
£2 from the sale of every book will be donated to the Speedway Riders' Benevolent Fund.